The Bayou Country Cyclist would like to cordially invite you to attend our 2019 Spring Ride scheduled April 7th, 2019 to benefit Relay For Life.
For more information and application please click on the linki below
2019 BCC Spring Ride
We hope to see you the 7th of April
Happy Cycling,
Ryan Arceneaux
BCC President
---
Check out these videos from a few of our rides
https://vimeo.com/91871337
2014 spring ride start

https://vimeo.com/108679839
2014 Bike MS 150 Louisiana
---
Ride Classifications
A ride classification gives you important information about the type of ride listed. The most difficult rides are rated Class A and progressively go to less difficult. So, please read the specific ride description which tells you what the ride leader plans to do. If you have any questions whether a particular ride is for you, contact the ride leader (that's why the leader's contact information is always in the ride description on the schedule).
If this is your first ride with BCC, we suggest that you start at a level of difficulty that is lower than what you think you can do. You can always move up to a more difficult class. We want you to enjoy your rides with BCC and also become a better, faster rider.
Class
Level
Rate

Class A

Advanced

20+ mph average on flat terrain

*Must have good paceline technique

Class B

Intermediate

15-20 mph average on flat terrain

Class C

Beginner

10-14 mph average on flat terrain
Types of Rides Offered
Regular Weekday/Weekend Rides /Individual Rides- BCC sponsors various bicycle rides of 20 to 100 miles. Many of these rides are scenic inspiring rides, often with rest/snack stops and good company. Increasingly, they are multi-level rides, allowing groups of different ride abilities to have the same great ride experience at their own pace and rendezvous at the rest stops.

After the daylight savings time change, a mid-week non-club/informal short after-work ride is planned on Wednesday nights for those who have the time. These rides and meeting locations are for those folks who want to ride but cannot make the regularly scheduled club ride.



Turtle Rides and Instructional Riding Class for New Riders- Class begins with a basic safety and bike check. Instruction on the fundamentals of group riding and gear shifting will be given along the route. We will ride on the same route initially as the scheduled club ride. One or two experienced instructors lead each ride and there is plenty of time for questions and answers. No one is left behind. Please refer often to the BCC ride schedule for date and location of Turtle Rides.

Club History-Purpose
Bayou Country Cyclists, Inc. (BCC) is a non-profit corporation that was founded in December 1993 as an affiliate (#2083033) of the League of American Bicyclists (LAB).
The Club's purpose is to provide weekly bicycling activities for its members, to educate them in the rules of safe bicycling, to educate the public to the legal rights of bicyclists (Louisiana Traffic Laws, R.S. 32:191) and to advance bicycling as a recreational and sports activity as well as an alternative mode of transportation. In addition, BCC tries to make contributions to local charities or non-profit organizations where its members live, work and ride their bikes in an effort to help promote cyclists as good citizens of the community.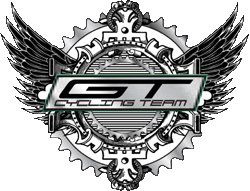 The Green Team